Lip enhancement is incredibly popular in Montreal. Full, luscious lips have never been more desirable (or attainable) than they are today. While fillers and injections can help women and men achieve their desired lip look, they are both costly and impermanent. A better investment may be a surgical lip lift.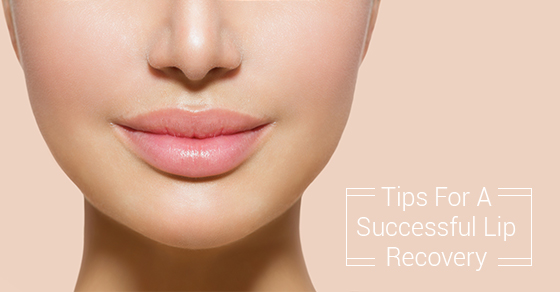 A lip lift is an effective solution to amp-up thin lips or remedy signs of aging. There are different kinds of lip lifts, but a common one is the central lip lift procedure. It is performed under local anesthesia and involves making a small incision under the nose to remove excess skin and heighten the upper lip to create more volume.
Another type of lift is performed to correct turned down corners. It involves making small incisions on each side of the lips to alter the shape of the mouth.
Lip lifts usually take about 1 to 2 hours to perform, and the recovery time is about 10 days. Here are some tips to help ensure your lip lift procedure goes smoothly and that you gain your desired results.
1. Quit Smoking
First things first, if you're a smoker it is time to put down the cigarettes. If you are not, then you can skip down to tip number 2. Not only are cigarettes harmful to your overall health, but they rapidly speed up the aging process. It would be counterproductive to get a lip lift and then continue to smoke. Smoking may also cause infections during the healing process and delay recovery altogether.
2. Do Your Research
Make sure you consult with a professional prior to booking your lip lift. It is important to weigh all of your options so that you can make an educated decision. Word-of-mouth recommendations from friends, family members, or coworkers are only solid if you also do the homework to back up their results.
3. Less is More
When it comes to surgery, less can often equal more. Try envisioning how your upper lip will look lifted to different heights by curling it back over a pen. Your surgeon can also help you make your decision, as they are trained to determine what look will best serve their patient. As a rule of thumb, always trust your gut reaction.
4. Doctor's Orders
Limit the movement of your mouth. Don't eat anything post-surgery that will stretch your mouth to bite into, like a cheeseburger. Stick to liquids and soft food cut into small pieces. You do not want to strain your augmented lips, as too much movement can alter the shape your surgeon intended for an optimum result. Also, if you can, take your medications as prescribed. They are prescribed to aid you through the healing process, ensuring that you experience as little pain as possible.
If you are interested in having a lip lift or would like further information, contact our team of experts to discuss any questions you may have.