Open
Eyelid Surgery (Blepharoplasty)
Eyelid Surgery (Blepharoplasty)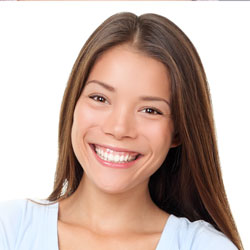 Drooping eyelids are one of the telltale signs of aging. The skin folds of our upper eyelids become heavier and fuller as we get older, causing us to look tired. Dr. Fouda Neel performs blepharoplasty, also called eyelid surgery, in Montreal, Quebec, and Riyadh, Saudi Arabia, to correct drooping eyelids and make us look fresh and youthful.
What is blepharoplasty?
Blepharoplasty is eyelid surgery that is done to remove excess fat, skin, and muscle that has made a home around the upper and lower lids. This procedure does not get rid of wrinkles that lie around the sides of the eyes, but it can improve dark circles and the overall appearance of the area.
Eyelid surgery can help with baggy lids that make your eyes appear as if they are closed even when they are open. Moreover, if your droopy eyelids are interfering with your peripheral vision, blepharoplasty can help with that aspect as well. The main goal of eyelid surgery is to make you look younger and more alert.
How is this procedure done?
Eyelid surgery can take anywhere from 1-3 hours. Before the procedure begins, you will be given a sedative – usually intravenously – to ensure you are completely at ease during your surgery. The doctor will then make incisions that follow the natural lines and creases of your eyelids. Subsequently, any excess skin, fat, and muscle are removed before the incisions are sutured. You will have some minor scaring around your hairline but this will fade a few days after your surgery.
After your procedure you may experience certain side effects. These are temporary and will subside as your body heals.
Blurred vision
Double vision
Watery eyes
Sensitivity to light
Numb or delicate eyelids
Puffiness or swelling around the eyelids
Do not rub your eyes after your surgery. They may feel uncomfortable but Dr. Fouda Neel will discuss steps to control any post-surgery discomfort such as taking specific painkillers or placing a cool compress over your eyelids. If you can, sleep with your head elevated in the days following your procedure. This ensures your comfort and helps with the healing process.
After approximately 10 days you can return to your normal routine. You may have trouble wearing contacts for at least two weeks following your blepharoplasty surgery. Your eyes will need to adjust to their new form and your contacts could hinder that adjustment. Additionally, it's best to avoid contact sports while your eyes heal or any activity where you could get accidentally hit in the face.
Who is a good candidate for blepharoplasty?
In order to be an ideal candidate for eyelid surgery, you will need to be in good health. Unless your skin has suffered major sun or weather damage, there is no age limit for this procedure. However, it is generally performed on older patients because younger skin has not yet lost its elasticity or begun to droop.
Some patients have eyelid surgery at the same time as other procedures that also enhance their faces. Oftentimes, blepharoplasty is paired with a facelift.
How much does eyelid surgery cost?
Visit our Eyelid Surgery Costs page for cost information.
Read about eyelid surgery in Arabic.
Back
Riyadh Clinic
Dr. Omar Fouda Neel, FRCSC, FACS
Prince Muhammad Bin Abdulaziz Rd
Riyadh 12331, Saudi Arabia
+966 59 828 9999

Sunday through Thursday: 10 a.m. to 10 p.m.
Friday and Saturday: 4 p.m. to 10 p.m.
Montreal Clinic
Dr. Omar Fouda Neel, FRCSC, FACS
1620 Avenue de Seaforth
Montréal, QC H3H 1B7
(514) 448-2445

Monday through Friday: 9 a.m. to 5 p.m.