Open
Cosmetic Injectables & Fillers
Cosmetic Injectables & Fillers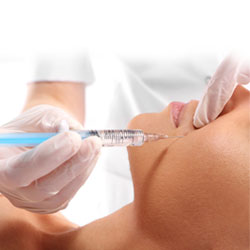 Cosmetic injectable treatments have been the most popular way of reducing wrinkles in a non-invasive manner for some time. Men and women who crave a more youthful appearance may receive cosmetic injectable treatments in place of surgical procedures such as a face lift, making cosmetic procedures more accessible. For many, what stops them from receiving treatment is not inaccessibility; but fear of the unknown.
Here, we will break down the steps of a cosmetic injectable treatment. Before receiving any treatment, you will consult with your surgeon about your ideal scenario. Whether neuromodulators, facial fillers or combination of both would help you best. You will discuss the change that you would like to make and your surgeon will have the opportunity to explain the options available to you.
At this time, your surgeon will go into detail about what is involved in cosmetic injectable treatments; the risks involved and the specifics in terms of effectiveness and longevity of results.
Most receive treatment in their surgeon's office or in a surgical suite.
During treatment, injections are made into the spots where you want to eliminate wrinkles, such as the forehead or around the eyes. Fillers will be placed in areas to augment soft tissue and provide lifting where needed.
Although anesthesia is rarely required, some patients do opt for local numbing agents before injections. Depending on how many injections are used, treatment may take from 10 to 30 minutes. Injections are not extremely painful; more like a slight sting. After treatment is completed, there is no pain and a patient can leave the surgeons office and return to their normal daily activities.Results from cosmetic injectables are typically seen immediately for fillers and within a few days for Neuromodulators; however it may take up to 15 days for a patient to see the full effect of the treatment.
Wrinkles treated with cosmetic injectables will typically be reduced for a period of four months after treatment. Soft tissue fillers vary in their duration from 6 months to 2 years depending on the type of product used. To receive more information on cosmetic injectables, Dr. Fouda Neel is a great resource for further information.
Determining if Cosmetic Injectables are right for You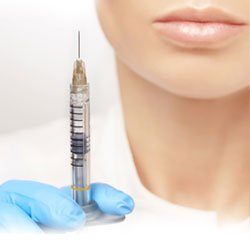 You may be experiencing the urge to smooth out a certain area of the skin on your face; and you have undoubtedly heard of Botox and Restylane. But, you may still be wavering on taking the leap into treatment. This is understandable. The purpose of this page is to supply you with information that may help you in determining if cosmetic injectables is the right treatment for your cosmetic goals.
Cosmetic injectables may be administered by a number of different medical practitioners. It is very important to choose carefully. Injectables are not surgical procedures, but there are inherent risks to the treatment. You should feel very confident in the training and expertise of your practitioner.When making your decision regarding cosmetic injectables, you want to disclose any medical conditions to your physician.
Allergy to botulinum toxin or Hyaluronic acid
Side effect suffered from any botulinum product in prior treatments
Breathing problems, such as emphysema or asthma
Any disease which affects the nerves and muscles (ex. ALS or Lou Gehrig's disease)
Bleeding problems
Difficulty swallowing
Planned surgical procedures
Current or impending pregnancy or breastfeeding (it is not known if Botox affects an unborn child or if it passes through breast milk).
Weakness of facial muscles
Also disclose all medications you are taking
What you need to determine is if the cosmetic injectable treatment is right for you. Cosmetic injectables are ideal for those desiring to improve the appearance of their expression. Typically, cosmetic injectables are used to decrease:
Frown lines between the eyebrows
Creases on the forehead
Wrinkles around the eyes (crow's feet)
Lines along the mouth (laugh lines)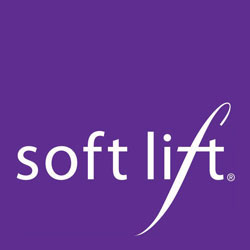 For a patient to be an ideal candidate for cosmetic injectables, they not only need to be healthy physically and psychologically; they also need to have realistic expectations of the treatment. It is important to understand the risks and limitations of this temporary treatment to determine if the results are in line with your overall goals for your appearance. By seeking information and consulting with Dr. Fouda Neel, you can move forward with confidence.
As well, the cosmetic market is continually changing and replete with a multitude of filler products, each making bold claims about efficacy and duration.
Dr. Fouda Neel will use his experience and expertise to carefully select only those products that are best suited for your unique situation. He is a pioneer of the comprehensive approach to combining fillers with other non-surgical treatments (like Botox and skin treatments) to maximize each individual's beauty potential.
Related Links
Back
Riyadh Clinic
Dr. Omar Fouda Neel, FRCSC, FACS
Prince Muhammad Bin Abdulaziz Rd
Riyadh 12331, Saudi Arabia
+966 59 828 9999

Sunday through Thursday: 10 a.m. to 10 p.m.
Friday and Saturday: 4 p.m. to 10 p.m.
Montreal Clinic
Dr. Omar Fouda Neel, FRCSC, FACS
1620 Avenue de Seaforth
Montréal, QC H3H 1B7
(514) 448-2445

Monday through Friday: 9 a.m. to 5 p.m.