Open
About Dr. Omar Fouda Neel
About Dr. Omar Fouda Neel
FRCSC, FACS
Assistant Professor of Surgery at McGill University Plastic & Aesthetic Surgeon at McGill University Health Center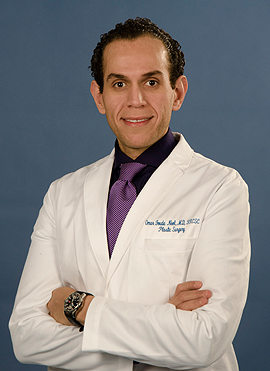 My practice as a Board Certified Surgeon focuses on building relationships with patients through listening and open communication. My consultations are educational and informative, and freely explore patients' hopes, fears, issues and expectations.
After completing my plastic surgery training at the prestigious McGill University Residency Training Program, I successfully passed the Royal College of Physicians and Surgeon of Canada Exam and became a fellow of the college.
Subsequently, I decided to further enhance my capabilities and expertise by pursuing three different fellowships in breast and facial surgery in Vancouver at the University of British Columbia, in Winnipeg at the University of Manitoba and in Montreal at McGill University while completing a Master's Degree in Health Management at McGill.
I was asked to join the Faculty of Medicine at McGill University as a plastic surgeon and an Assistant Professor of Surgery at McGill which I accepted and been practicing in Montreal ever since.
I pride myself on using proven modern techniques to enhance the beauty and confidence of my patients. Nevertheless, I realize that plastic surgery is not right for everyone and is not the best solution for every problem and i don't recommend surgery in every case.
Understanding that having plastic surgery is one of the most personal decisions a man or woman can make. My initial role is to provide options and facts, and support my patients in making the decision that's right for them.
Sometimes that decision is to choose plastic surgery, sometimes it involves a non-invasive cosmetic or medical skin care procedure, and sometimes the person chooses instead to accept themselves the way they are.
For me, it's all about helping each person to discover what is best for them and will contribute to his or her quality of life. I feel plastic surgery is about one's personal choices in life and her/his overall health and well-being.
My expertise gained after extensive education and fellowship training span all aspects of Aesthetic Surgery including Breast and Facial Surgical and Non-Surgical Rejuvenation:
Private Practice
Montreal, Quebec
Riyadh, Saudi Arabia
McGill University Health Centre

CREDENTIALS: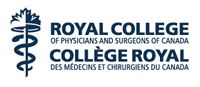 Royal College of Physicians and Surgeons of Canada

Royal College of Physicians and Surgeons of Canada



The University of British Columbia
Plastic Surgery Residency

Back
Riyadh Clinic
Dr. Omar Fouda Neel, FRCSC, FACS
Prince Muhammad Bin Abdulaziz Rd
Riyadh 12331, Saudi Arabia
+966 59 828 9999

Sunday through Thursday: 10 a.m. to 10 p.m.
Friday and Saturday: 4 p.m. to 10 p.m.
Montreal Clinic
Dr. Omar Fouda Neel, FRCSC, FACS
1620 Avenue de Seaforth
Montréal, QC H3H 1B7
(514) 448-2445

Monday through Friday: 9 a.m. to 5 p.m.