Open
BELKYRA™ (KYBELLA®)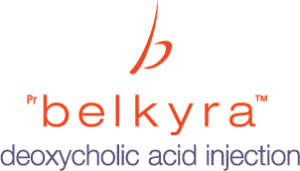 Most of us have areas where fat tends to build up despite healthy habits. If you are bothered by excess fat under your chin, BELKYRA might be a solution. This simple injectable treatment, called KYBELLA® in the U.S., requires no incisions or downtime. In Montreal, women and men visit Dr. Fouda Neel to attain slimmer, more youthful profiles with these innovative treatments.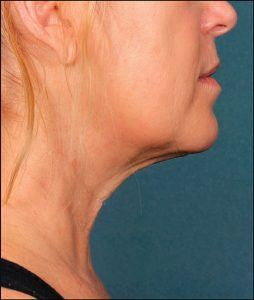 BeforeAfter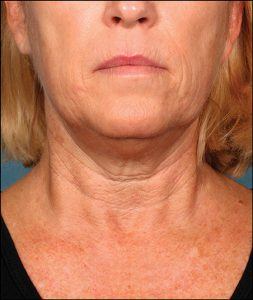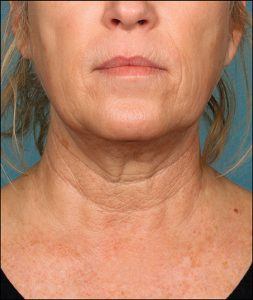 BeforeAfter
Photos courtesy of Allergan. Your results may vary.
What are the benefits of BELKYRA?
BELKYRA is a proven treatment for reducing "submental fullness," often called a double chin, without surgery. This effective alternative to neck liposuction requires no incisions or recovery time. Patients who want to tighten lax skin usually require a surgical neck lift. During the initial consultation, Dr. Fouda Neel evaluates the amount of unwanted fat and the quality of the skin to determine the procedure best suited to the individual.
How does BELKYRA work?
BELKYRA contains a substance naturally found in the body, called deoxycholic acid, which aids in the digestion of dietary fat. BELKYRA treatments reduce fat under the chin by damaging the fat cell membranes and allow the body to naturally expel the treated fat from the body.
Is BELKYRA the same as lipodissolve?
BELKYRA is a unique product manufactured by Allergan, the company that makes BOTOX COSMETIC®. BELKYRA has been proven safe and is approved by Health Canada to reduce submental fullness. Lipodissolve is a form of injection lipolysis or mesotherapy that is not regulated and not approved by Health Canada.
What happens during a BELKYRA treatment?
Dr. Fouda Neel performs BELKYRA treatments in the office. First the treatment area is cleansed, and a local anesthetic is applied. When the area is numb and cleansed again, a detailed grid of injections sites is marked on the skin. Dr. Fouda Neel makes a quick injection at each marked site.
For the highest level of safety, it is important to choose a knowledgeable injector who will avoid placing injections into blood vessels, nerves, or the thyroid gland.
What can I expect after a BELKYRA treatment?
After treatment, the injected area will likely be sore and swollen for the first day or 2. These effects are more pronounced with the amount of fat treated.
With BELKYRA treatments, fat reduction is not immediate. Instead it typically takes about 4 to 8 weeks for the body to flush away treated fat cells and reveal a contoured new look. While a single treatment may provide the desired results, it is common for patients to require 2 to 4 treatments spaced 6 to 8 weeks apart.
How much do BELKYRA treatments cost?
Visit our Fees and Finances page for cost information.
Are you ready to learn more?
Women and men visit Dr. Fouda Neel for non-surgical fat reduction with BELKYRA (KYBELLA) from Ottawa, Laval, and the surrounding area. For more information, please request a consultation online or call our office at (514) 448-2445.
Back
Riyadh Clinic
Dr. Omar Fouda Neel, FRCSC, FACS
Prince Muhammad Bin Abdulaziz Rd
Riyadh 12331, Saudi Arabia
+966 59 828 9999

Sunday through Thursday: 10 a.m. to 10 p.m.
Friday and Saturday: 4 p.m. to 10 p.m.
Montreal Clinic
Dr. Omar Fouda Neel, FRCSC, FACS
1620 Avenue de Seaforth
Montréal, QC H3H 1B7
(514) 448-2445

Monday through Friday: 9 a.m. to 5 p.m.