Open
Male Breast Reduction for Gynecomastia
Male Breast Reduction for Gynecomastia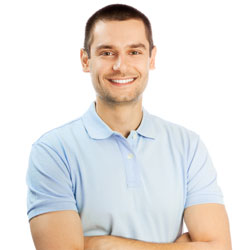 In Montreal, Quebec, and Riyadh, Saudi Arabia, breast reduction surgery is not simply for women. It is very common for men to suffer from a condition called gynecomastia which causes enlargement of the breasts. This condition can cause a man to feel ashamed of his body and reduce his confidence. Although gynecomastia is not an overall dangerous condition, there are procedures men can undergo to remove the excess tissue that is causing them to possess breasts.
What is male breast reduction?
Male breast reduction is a surgical procedure that is done to excise breast tissue. Through an incision, usually done around the nipple area, extra skin and breast tissue is removed, leaving you with a masculine looking chest.
Ultrasound liposuction can also be done in the chest area to remove breast tissue. Each procedure leaves you with smoother skin and removes your breasts. When you meet with Dr. Fouda Neel, each procedure will be discussed in detail. Dr. Fouda Neel will determine which is better suited to your situation and answer any questions you may have.
What causes gynecomastia?
It is important to remember that this condition is common and you are not alone. Gynecomastia has many causes:
Heredity – chances are if your father suffered from the condition, you will as well
Obesity and poor diet – if you do not maintain an active and healthy lifestyle, you up your chances of being plagued by gynecomastia
Aging – for some men, their bodies change shape and get fuller as they get older
How long does it take to recover from male breast reduction surgery?
Recovery time varies from person to person but it is assumed you will be able to go back to work after 10 days. The great part about having male breast reduction surgery is that the results will be visible almost immediately. You will notice your masculine chest as soon as the post-operative swelling goes down.
After receiving liposuction or surgery to treat gynecomastia, you will be required to wear a compression garment. This is to reduce swelling and to keep your chest in place while you heal.
Following your male breast reduction surgery you will need to adhere to this list:
Refrain from exercising for at least four weeks
Only take pain medications okayed or prescribed by your doctor
Avoid alcohol and tobacco products because they can hinder your body's natural healing process
What are the benefits of undergoing a male breast reduction?
The benefits of having a male breast reduction are numerous. One of the main improvements that men report is their newfound confidence. Men who undergo male breast reduction surgery improve their quality of life and are no longer ashamed of their upper bodies. For those who once shied away from taking their shirts off, they are now confident and have no issues with being shirtless on the beach or in an intimate setting with their spouse/partner.
Besides improving your self-esteem, this surgery can reduce your chances of getting breast cancer. Men tend to feel like they are exempt from breast cancer. However, breast cancer can develop in men, especially those with gynecomastia.
How much does male breast reduction cost?
Visit our Fees and Finances page for cost information.
Read about male breast reduction in Arabic.
Back
Riyadh Clinic
Dr. Omar Fouda Neel, FRCSC, FACS
Prince Muhammad Bin Abdulaziz Rd
Riyadh 12331, Saudi Arabia
+966 59 828 9999

Sunday through Thursday: 10 a.m. to 10 p.m.
Friday and Saturday: 4 p.m. to 10 p.m.
Montreal Clinic
Dr. Omar Fouda Neel, FRCSC, FACS
1620 Avenue de Seaforth
Montréal, QC H3H 1B7
(514) 448-2445

Monday through Friday: 9 a.m. to 5 p.m.