Open
Body Lift
What is a body lift?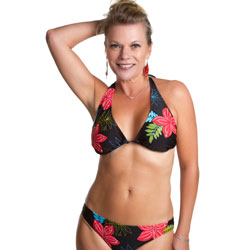 Due to the effects of aging and various other lifestyle behaviours, our bodies can over time begin to feel loose. The elasticity of our skin, our stomach, and even our love handles is lost, leaving our bodies looking saggy and with unwanted fat build-up. The result of this can be a major hit to self-confidence, and embarrassment about how we look.
However, help is at hand, as a body lift in Montreal or Riyadh with Dr. Fouda Neel can restore and rejuvenate your body, and bring out a slimmer and more contoured version of your body!
A body lift improves the shape and tone by removing excess skin and the underlying fat. Excess sagging fat and skin are caused in part by poor tissue elasticity. A complete lower body lift treats the buttocks, abdomen, waist, hips and thighs in one procedure.
Body lifts can be used to treat excess skin, cellulite and sagging fatty tissue. Many people who have achieved significant weight loss (100 pounds or more) due to bariatric surgery (such as gastric bypass or Lap-Band) or through diet and exercise are often left with large amounts of heavy, loose folds of skin around the abdomen, arms, thighs, breasts, buttocks and face.
Skin can sag and lose elasticity as a result of being stretched for a long period of time, and often fails to shrink back to its former size and shape. In addition, excess skin can limit mobility and result in rashes and other sores that may lead to infection.
Am I a candidate for a body lift?
Before deciding to undergo body lift surgery, your weight must be relatively stable for at least a year. Women considering future pregnancies should postpone an abdominal body lift since pregnancy may reduce the procedure's overall results.
Good candidates for body lift surgery include:
Individuals with significant soft tissue looseness in multiple body areas
Healthy individuals who do not have medical conditions that can impair healing or increase risk of surgery
Non-smokers
Individuals with a positive outlook and realistic goals for what body lift surgery can achieve
Individuals committed to leading a healthy lifestyle, including proper nutrition and exercise.
How is a body lift performed?
Body lift surgery involves making an incision at the waist or slightly below it and removing excess skin and closing the skin under some tension. The incision length and pattern depends on the amount and location of excess skin to be removed. Most commonly, a body lift treats both the abdomen and the back area and is therefore circumferential.
A complete lower body lift treats the buttocks, tummy, waist, hips and thighs in one procedure. A circumferential incision around the body removes an apron of excess skin and fat and repositions and tightens tissue.
Expert aesthetic surgeon Dr. Fouda Neel may recommend a combination of liposuction and body lift procedures to achieve an improved overall contour. Support sutures deep within the skin help form your newly shaped contours. Overall skin reduction may be done in stages, over a period of years, as often only one or two areas of the body are addressed at one time. Your plastic surgeon will make recommendations about the best strategy to address all of your needs in the safest and most efficient manner.
Body lift procedures are performed under general anesthesia with a one to two night hospital stay. The amount of time it takes to complete the surgery varies widely depending on your individual needs.
What results can I expect?
The results of a body lift procedure are visible almost immediately, but final results may take several months to fully develop depending on your individual needs. While scars will remain, the overall results are long lasting through maintaining a stable weight and exercise.
How much does a body lift cost?
The cost for a body lift depends on the combination of procedures performed, among other factors. Visit our Fees and Finances page for information about individual procedure costs.
Back
Riyadh Clinic
Dr. Omar Fouda Neel, FRCSC, FACS
Prince Muhammad Bin Abdulaziz Rd
Riyadh 12331, Saudi Arabia
+966 59 828 9999

Sunday through Thursday: 10 a.m. to 10 p.m.
Friday and Saturday: 4 p.m. to 10 p.m.
Montreal Clinic
Dr. Omar Fouda Neel, FRCSC, FACS
1620 Avenue de Seaforth
Montréal, QC H3H 1B7
(514) 448-2445

Monday through Friday: 9 a.m. to 5 p.m.