Open
Dermal Fillers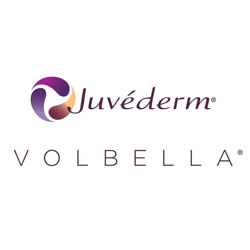 Dermal filler injections are simple, versatile treatments that can provide a variety of improvements–from facial rejuvenation and lip enhancement to buttock augmentation–without surgery or downtime, just simple injections. Dr. Omar Fouda Neel offers the latest options, including those from the JUVÉDERM® and Restylane® families of fillers, in Montreal and Riyadh to give women and men results that look attractive, yet natural.
Hyaluronic Acid Fillers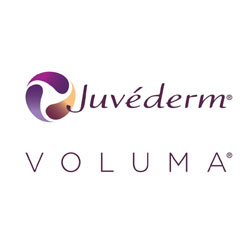 Most of our fillers are made from hyaluronic acid (HA), which is a sugar found naturally in human skin. These fillers hydrate the skin in the injected area and add volume immediately. Improvements last from 6 months to 2 years, depending on the filler and area treated.
JUVÉDERM®
This family of dermal fillers is made of hyaluronic acid and contain lidocaine for enhanced comfort during injection. Options include:
JUVÉDERM® VOLIFT® corrects deep nasolabial folds (smile lines).
JUVÉDERM® VOLUMA® restores definition and fullness to the cheeks and chin.
JUVÉDERM® VOLBELLA® adds and restores volume to the lips, provides definition for flattened and thinning lips, and fills in lip lines.
Restylane®
This family of hyaluronic acid dermal fillers includes:
Restylane Refyne™ corrects fine lines and subtle depressions such as acne scars.
Restylane Defyne™ contours the nose and other facial features and smooths deep folds around the mouth.
Restylane Volyme™ enhances the cheeks by restoring or increasing volume.
Restylane Kysse™ adds volume to naturally thin lips and lips that have become flattened due to natural aging.
BELOTERO®
This range of hyaluronic acid dermal fillers integrates with the skin for smooth, natural results. Options include:
BELOTERO® SOFT smooths away fine lines and wrinkles, such as lines around the lips and crow's feet around the eyes.
BELOTERO® BALANCE corrects and smooths moderate to deep lines, folds, and wrinkles. It also contours the lips.
BELOTERO® INTENSE adds volume to the cheeks, temples, and chin to reshape and rejuvenate facial contours.
Other Fillers
RADIESSE®
This unique calcium-based filler provides immediate results and increases collagen production for months after treatment for natural results that may last a year or longer. Dr. Fouda Neel uses this versatile filler to enhance a variety of areas including:
Mouth: Smooths nasolabial folds, marionette lines, and other significant facial wrinkles.
Cheeks: Restores youthful fullness to the mid-face and cheeks and adds definition to soft facial contours.
Jawline: Defines the jawline from the chin to the neck (anterior and posterior mandible) and give the jowls a subtle lift.
Hands: Softens the appearance of prominent bones and veins on the backs of the hands for a more youthful look.
Sculptra®
This poly-L-lactic acid filler is actually a collagen stimulator. Results develop gradually after 2 to 3 treatments, but last 2 years or more.
Face: Softens nasolabial folds, fills hollows around the eyes, and adds volume to the cheeks. Sculptra even corrects mild to moderate jowls when injected into the cheeks by raising the skin of the lower face and jawline.
Body: Fills in depressions after liposuction for a smooth, even look.
Buttocks: Provides a nonsurgical alternative to the surgical Brazilian butt lift when injected into the buttocks by increasing collagen growth. The "Sculptra butt lift" provides subtle, natural-looking fullness that can last 2 to 3 years.
Knees: Firms and tightens lax skin around the knees.
Restylane Skinboosters™
While hyaluronic acid fillers instantly add volume where injected, improvements from Skinboosters develop gradually. Skinboosters are available in the following formulations:
Skinboosters™ Vital rejuvenates dull skin and smooths fine lines and crepey skin on the cheeks, lips, and jawline.
Skinboosters™ Light is a weaker concentration for delicate areas such as the neck, décolletage, and backs of the hands. It is also useful for younger patients to proactively postpone signs of aging.
Treatments typically involve a series of 2 to 3 treatments spaced 3 to 4 weeks apart, then a maintenance treatment twice a year. Improvements develop gradually over 4 to 6 weeks.
What happens during the injection procedure?
All filler treatments are administered by Dr. Fouda Neel himself and typically take from 10 to 30 minutes to complete. While most fillers contain an anesthetic, a separate numbing cream can be applied to the skin prior to any injections if desired. Dr. Fouda Neel will use a tiny needle to inject the product in the targeted areas. Sometimes, touch ups are required a few days or weeks after the procedure for optimal results.
What happens after the injection procedure?
While downtime is not needed, it is important to avoid the following for the first few days:
Strenuous activities
Medication that thins the blood (aspirin and anti-inflammatories)
Alcohol
Exposure to the sun and other sources of heat, such as a sauna
Mild swelling, bruising, and redness is normal and will usually resolve after a few days. Swelling may last a little longer in the lips.
How much do filler treatments cost?
Visit our Fees and Finances page for cost information.
Are you ready to learn more?
Women and men visit Dr. Fouda Neel for non-surgical facial rejuvenation with dermal fillers such as JUVÉDERM and Restylane from Ottawa, Laval, and throughout southern Quebec. In Riyadh, people visit him from Saudi Arabia and Dubai. For more information, please request a consultation online or call our office at (514) 448-2445.
Back
Riyadh Clinic
Dr. Omar Fouda Neel, FRCSC, FACS
Prince Muhammad Bin Abdulaziz Rd
Riyadh 12331, Saudi Arabia
+966 59 828 9999

Sunday through Thursday: 10 a.m. to 10 p.m.
Friday and Saturday: 4 p.m. to 10 p.m.
Montreal Clinic
Dr. Omar Fouda Neel, FRCSC, FACS
1620 Avenue de Seaforth
Montréal, QC H3H 1B7
(514) 448-2445

Monday through Friday: 9 a.m. to 5 p.m.