Open
Facial Plastic Surgery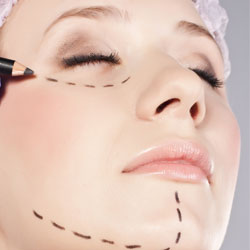 Nowhere does aging leave its imprint more noticeably than on the face. Sun exposure as well as aging contribute to facial wrinkling, as do diet, the amount of alcohol you consume, and whether or not you smoke.
Facial plastic surgery in Montreal may involve procedures of the face and neck, eyelids, forehead and eyebrow areas, and procedures to reduce fine skin lines.
These procedures can often be performed at the same time or can be carried out in separate sessions. Which procedure, or combination of procedures, is right for you depends on your personal objectives and the professional advice of Dr. Fouda Neel.
Related Links
Back
Montreal Clinic
Dr. Omar Fouda Neel, FRCSC, FACS
111-1455 Rue Peel
Montréal, QC H3A 1T5
(514) 448-2445

Monday through Friday: 9 a.m. to 5 p.m.