Open
Post-Bariatric Body Contouring
Post-Bariatric Body Contouring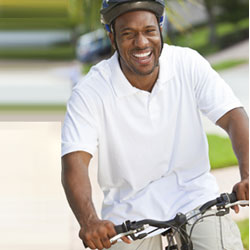 Post-bariatric surgery patients in Montreal and Riyadh can find a number of procedures at the office of Dr. Fouda Neel that help them remove the excess skin left after dramatic weight loss. Although the operations sound similar to the standard cosmetic surgeries, post weight loss surgery procedures require very involved planning.
When diet and exercise fail, men and women who are severely overweight now have the option of undergoing bariatric surgery to improve their health. There are several types of bariatric surgery; each varies in method, but they all produce the same results-rapid, extreme weight loss. While this type of weight loss can significantly improve the lives of obese men and women, it almost always produces cosmetic problems.
Dr.Fouda Neel offers several post-bariatric surgery procedures to patients who struggle with loose, sagging skin following weight loss surgery. Other than the plastic surgery procedures described above, specific post bariatric procedures include belt lipectomy and back lifting and modification of various other procedures geared towards reshaping the body and excising the loose redundant skin, which is the stigmata of the post bariatric body changes.
Back
Riyadh Clinic
Dr. Omar Fouda Neel, FRCSC, FACS
Prince Muhammad Bin Abdulaziz Rd
Riyadh 12331, Saudi Arabia
+966 59 828 9999

Sunday through Thursday: 10 a.m. to 10 p.m.
Friday and Saturday: 4 p.m. to 10 p.m.
Montreal Clinic
Dr. Omar Fouda Neel, FRCSC, FACS
1620 Avenue de Seaforth
Montréal, QC H3H 1B7
(514) 448-2445

Monday through Friday: 9 a.m. to 5 p.m.