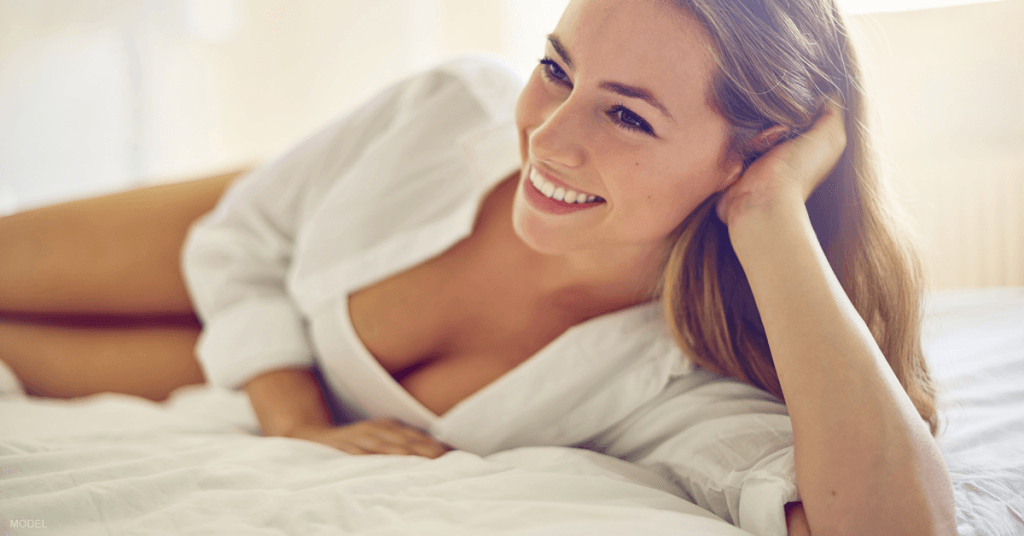 Having advanced technology in the palms of our hands allows us to browse and research whatever our hearts desire at a moment's notice. But that easily accessible information comes at a price. Often, it can leave you feeling overwhelmed and "spoiled for choice," especially if you're trying to plan a plastic surgery procedure. If you're not sure where or how to start planning your breast procedure, I want to help you cut through the noise and move forward.
Start With the Big Picture
First, it's important to "zoom out" a bit and think about what you want from your breast augmentation. By considering the ultimate results you want and being clear with your expectations, your surgeon can work backward to help you choose the right implants and parse out other details of your surgery.
Photos are an excellent visual aid to bring when you meet with a surgeon to discuss breast augmentation.  Laval and Montreal women come to my clinic with photos of celebrities or even cases from my before-and-after gallery. You can also browse Pinterest or print magazines to find a look you like.
Leave the Details to Your Surgeon
With online resources like RealSelf, it's easy to get familiar with the surgical nuts and bolts of breast augmentation, but it's seldom practical to do so. Although it can be tempting, try not to get too hung up on a specific brand, style, or even size of the implant.
One fascinating element of breast augmentation is that the same implant can look massively different depending on the body it's in. For example, a 500cc round silicone implant can look very different from 1 woman to another depending on its placement in the body as well as the woman's natural contours.
An experienced, qualified plastic surgeon can determine the implants most likely to give you the results you want. And deciding on your implants is a collaborative effort. You should feel empowered to speak up during your consultation and the ensuing planning process. The best breast augmentation results will occur after an open and honest discussion about your body, your goals, and your lifestyle.
Use Appointments to Your Advantage
Breast augmentation is often not planned in a single appointment. For instance, you can expect at least 1 pre-op appointment in addition to your consultation. The pre-op appointment is a good opportunity to refine your breast augmentation goals so both you and your surgeon can feel confident that you're moving in the right direction.
If you've started researching breast augmentation and have more questions about how to achieve the results you're looking for, you're probably ready for a consultation! Contact us today to set up your appointment. We can't wait to help you look your best!