Synthetic dermal fillers can only be used for the face. They are not approved for use on any other place on the body. On the face, though, there are multiple areas and types of blemishes that they can fix.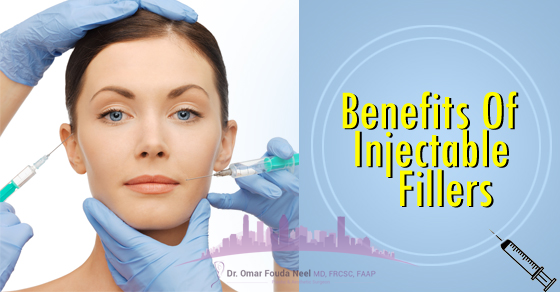 Mouth Lines

Dermal fillers work best around the mouth. The cheeks are fatty areas that develop deep folds, even if the skin stays taut. Injecting a dermal filler easily and safely restores volume, taking years of age off your face.

Lips

This is pretty simple: a dermal filler can give you luscious Angelina-Jolie-level plump lips. Often, this procedure is performed on its own, on both younger and older patients.

Hollow Temples

Although we don't always talk about it, temples slump over time. Temple injectables add a more youthful appearance without pushing the brow down.

Acne Scars

The first-line treatment for acne scars is laser recontouring. For deep scars, this may not work. Dermal fillers provide an effective, though temporary, first-line treatment.

Other Scars

Many other scars, like some surgical scars, do not respond to laser contouring. Injectable fillers can be used to temporarily hide them.

Skin Near the Eyes

The skin around the eyes is extremely thin, and gets thinner over time. Fillers can recontour this area, but there are limits to how close to the eye they can be used. To avoid risks, the government prohibits use directly under the eye or around the tear ducts.

Hollows Around the Nose

In men, age really shows around the nose. Skin loosens, hollows develop, and veins show through. Dermal fillers to fix these areas are the most common non-surgical enhancements for men, especially for corporate executives and high-functioning professionals who need to look young to compete.

Forehead Lines

For some people, forehead lines develop in the early 20's and never go away, a strange patch of age on an otherwise young face. Dermal fillers add volume to the forehead, smoothing out the lines.

Chin

A strong chin can help hide an overbite, and is important for men wanting to project a dominant and handsome image.

General Contouring

A course of dermal fillers in various places can add wonderful contours, both feminine and masculine. Feminine contours include plump and full upper cheeks, smooth sloping lower cheeks, and full lips. Masculine contours include full and broad temples, high lean cheeks, and a strong chin.
Contours add youth and volume, sometimes simulating the effects of a minor facelift. Although not a permanent solution, they may delay the time until it is appropriate to think about a surgical option.