Becoming a mother can have a significant impact not just on your day-to-day life but also on your body. The changes in hormones that occur during pregnancy can alter the overall shape and tone of your body, increasing skin and fat in the abdominal and thigh areas while causing breast tissue to sag and more fat to stick to the back and sides, creating unsightly love handles.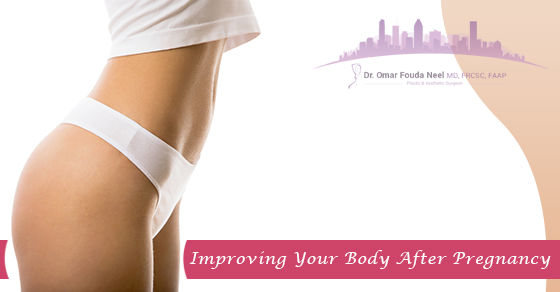 Thankfully, these changes do not have to be forever. Through a combination of healthy living, exercise, and cosmetic treatments, it is possible to get back your pre-baby body. The key to getting back in shape is remembering to maintain a healthy diet even when you are tired and overwhelmed.
Get up and move around when possible, and slowly work an exercise routine back into your schedule. Breastfeeding burns a lot of calories, so be sure to compensate for this when counting your calories for the day and remember to reduce your calorie consumption when you stop breastfeeding to avoid gaining excess weight.
Still, even with a healthy diet and proper exercise, it can be difficult to get your pre-pregnancy body back without help from a surgical professional. If you're looking to get your body in perfect condition, this list provides your best options for doing so.
Mommy Makeover
One of the most popular cosmetic procedures for mothers in Montreal and around the world is the mommy makeover. This procedure combines a tummy tuck, liposuction, and breast enhancement to help mothers lose their extra fat pockets, remove sagging skin, and lift the breast tissue.
Tummy Tuck
One of the biggest complaints from recent mothers is the loss of tone and firmness in the abdominal area following childbirth. Unfortunately, this often cannot be corrected through exercise and diet alone.
A tummy tuck can help mothers achieve the results they desire. Depending on the needs of each mom and her desired recovery time, there are different variations on this procedure that can be utilized. The traditional or full abdominoplasty targets loose skin and excess fat throughout the region, while the extended tummy tuck also encompasses the region around and above the belly button.
Breast Enhancement
Hormonal changes during pregnancy and breastfeeding can also have a significant effect on the shape and firmness of a mother's breasts, leaving them sagging and deflated looking. Depending on the desired results, a mother can choose to have her breasts lifted to reduce excess skin and remodel the breast tissue, or she can choose to get implants. Both of these options will help restore the firmness and size of the breasts but many women opt for a breast lift, a long-lasting solution to their loss of volume.
Liposuction
For stubborn fat pockets left behind by pregnancy, there is little that can be done through simple exercise and healthy eating. In fact, most women find that this fat can be even more stubborn following pregnancy than before due to changes in their hormones. Because of this, many mommy makeovers in Montreal include targeted liposuction to remove the worst offenders and create a more youthful, toned appearance.