A thigh lift is a cosmetic surgical procedure intended to remove extra fat and skin in the inner and outer thigh areas. These areas typically become increasingly problematic as we age, holding on to extra fat and losing skin elasticity, resulting in a saggy and aged appearance.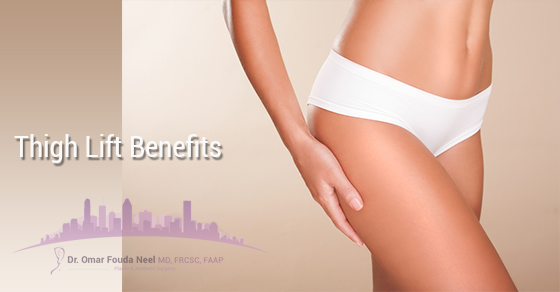 Frequently resistant to diet and exercise, often the only way to treat these regions is by undergoing a surgical procedure such as a thigh lift.
Is a Thigh Lift Right for You?
Patients desiring more proportionate thighs with a firmer look and feel will be pleased to know that this procedure is available. Particularly popular with patients who have undergone rapid weight loss or bariatric surgery, a thigh lift will target fat, skin, and tissue in order to achieve a toned and healthy appearance. If you are suffering from flabby thighs or having difficulty fitting into your favorite clothes, you should consult with one of the plastic surgeons in Montreal about the benefits of a thigh lift procedure.
Good candidates include those who have reached a stable weight and are in good general health. Men and women seeking to undergo this procedure should be nonsmokers who do not drink heavily, have realistic expectations, and are committed to a healthy lifestyle. They must also be psychologically sound of mind and able to follow postoperative care instructions.
Benefits
Clothing
Many patients find that it is much easier to find attractive, well-fitted clothing after they have undergone this procedure. Dresses and bathing suits look more attractive, and pants will fit more comfortably. Favorite clothing items will fit better again, and you may feel more comfortable and attractive in more revealing outfits.
Youthful appearance
Regain the appearance of youth with firmer, shapelier legs. For those committed to exercise, it can be extremely frustrating to not see physical improvement from their effort. With this procedure, athletes can enjoy the full fruits of their labor despite the effects of time and aging.
Exercise
Many patients express difficulty or discomfort while engaging in physical activities before this procedure due to the size and lack of tone in their thighs. Following the procedure, they are able to enjoy physical activity and exercise more than ever before.
Comfort
Following a thigh lift procedure, you will no longer have to experience that unpleasant rubbing of the thighs against each other when wearing shorts, skirts, or dresses.
Shapelier body
A thigh lift can improve your silhouette and the appearance of your legs and buttocks for a more proportionate and shapelier body.