Men and women (in particular) tend to have a tummy tuck or abdominoplasty with me in Montreal to get rid of extra belly fat after traditional methods like dieting and exercise have failed. Like other surgical procedures, there is a fairly lengthy recovery process, and the patient will experience some level of discomfort. However, most surgeons agree that an abdominoplasty doesn't directly have an impact on a woman's menstrual cycle. However, the stress of a surgical period can have an impact. If a woman misses her periods after surgery, it may be because of the stress that the procedure may have caused.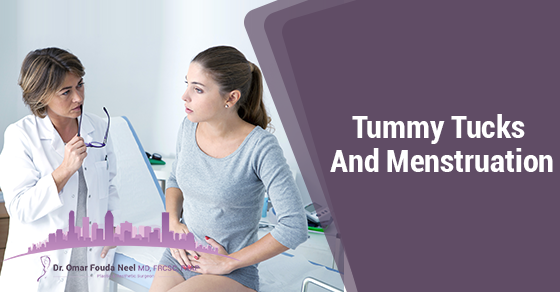 Stress and Menstrual Cycle
When a woman's stress level goes on the rise, it could affect her reproductive system by causing an irregular schedule of periods, or perhaps missing the periods altogether. When the menstrual period is temporarily halted, this condition is known as amenorrhea.
Exactly how does stress cause amenorrhea? There is not much information about the relationship between stress and the menstrual cycle. What's known however, is that stress disrupts the function of the hypothalamus, which is in control of the pituitary gland, which in turn controls other vital glands as well as the ovaries. In short, stress triggers a chain reaction in the body that eventually ends in the menstrual cycle being negatively impacted.
How to Reduce Stress
So the best way to ensure that your periods are not affected by a tummy tuck procedure is to take measures to reduce your level of stress before, during, and after the surgery. Firstly, ensure that you pick the right surgeon, someone who is accredited and trustworthy. If you are not certain about the credibility of the surgeon you are considering for a medical procedure, then you should seek more information or explore other possibilities. Having a surgeon who is skilled, experienced, and qualified is important for your own personal safety and peace of mind. This will give you confidence and reduce stress and anxiety. Get as much information as possible about the procedure and be fully aware of what you are getting into. If there are any doubts that you actually need or want to undergo the surgery, then follow your instinct and postpone the procedure.
If you decide to go ahead with the procedure, have a clear recovery program (based on your surgeon's advice), and stick to it. This program should include relaxation exercises that put your mind at ease, as well as hasten the recovery process.