We all followed Kate Middleton's journey on the road to motherhood, and now that the baby is born we still adore her just as we did before. Her hair and her choice of maternity clothes all set fashion trends, and through the camera lens it looks as if she never even had a baby. We may believe that she and other female celebrities instantaneously return to their pre-pregnancy bodies after successful child-bearing/rearing, but the reality is that it takes time for any woman to return to such a state.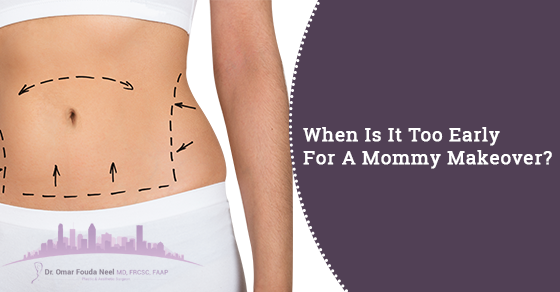 Why Have a Mommy Makeover?
Pregnancy causes women to have excess skin in the lower abdomen, and some women also complain of having breasts that "sag." Despite exercise and dieting, these problems still persist even after they have returned to their pre-baby weight. A mommy makeover is a combination of cosmetic surgical procedures such as abdominoplasty (surgery on the lower abdomen), liposuction, and breast reduction or augmentation. These are all designed to enable the woman's body to return to its pre-pregnancy appearance.
When Can I Have a Mommy Makeover?
Timing is of crucial importance when considering or undertaking a mommy makeover. It must first be noted, however, that the procedures associated with the mommy makeover (as described earlier) are body contouring rather than weight loss procedures. Therefore you should be at your desired weight level for a period of at least six months, and have also stopped breastfeeding for six months. Your breasts need to have returned to their normal shape and size and be devoid of milk. You also need to have completed childbearing before undertaking a mommy makeover. If you have further pregnancies after the mommy makeover, you may require further procedures. Therefore it is best to have the number of desired children before you undergo any procedure so as to endure that the effects are long lasting.
There is no specific timeline that can be followed from the time of child bearing to the actual procedure. Pregnancy can have a different effect on each woman and so it is always important to talk to your doctor or surgeon so as to follow the optimal timeline that will result in you not only having a speedy recovery but a successful mommy makeover that produces the kind of lasting results that you desire.
Choosing a Surgeon
When choosing a surgeon, make sure that he/she is appropriately licensed and holds membership with the appropriate body. Inquire into the location and condition of the facility and ask for photos.