For most patients, breast lifts are probably not necessary in order to get the most out of breast augmentation. Here in Montreal, I try to avoid breast lifts if they are not necessary, as they further remove natural volume in order to bring the breasts up. However, there are times when a patient might choose to bundle both procedures together.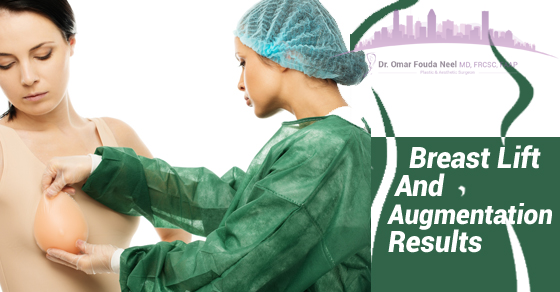 Augmentation and Drooping
Implants will lessen the appearance of drooping. Drooping breasts are usually caused by a low volume of lower tissue, including lower fat layers and mammary glands, and a high amount of upper tissue, including skin and upper layers of fat. The condition of our skin, especially the strength of collagen bonds, also plays a big part. It's a lot like a balloon: a larger balloon (upper fat and skin) needs more air to look full.
An implant is inserted in the lower part of the breast, under the nipple. This creates volume that plumps the breast out, filling out the upper skin and fatty tissue. This will not push the breast up, but it will fill it out, creating a younger-looking shape. Most patients who feel that their breasts mildly droop are satisfied with simply having a fuller, rather than a higher, look.
When Augmentation is Not Enough
Although most patients are satisfied just with implants, there are times when patients choose to also have a lift. Situations that call for lifts include the following:
Drooping is severe, with the nipple pointing downwards
The patient also wants an areola reduction
Cup size is already very large
In case of severe drooping, a breast implant will not fully plump up the breast. In order to make breasts high and firm, some skin must be removed as well. The skin is removed from around the areola, reducing its size.
In addition, many patients want an augmentation without increasing their overall cup size. In these cases, a breast lift balances out the volume added by the implant.
Combining Augmentation and Lift
The two procedures are very easy to combine. They use similar incisions and leave the same faint scars below the nipple. Both procedures have similar recovery periods as well. If you do choose to have both a lift and an augmentation, the procedure will only be slightly longer and more burdensome than just having an augmentation.
Your surgeon will help you make the best choice. The need to conduct a lift with an augmentation is not really in your control, but either way, you will end up with the best result for your body.