Rhinoplasty, also known as a nose job, is one of the most popular aesthetic surgeries in Montreal. Your nose is the centrepiece of your face, and its size and shape can have a huge impact on the overall character of your face. Even a very subtle change to your nose can alter your appearance.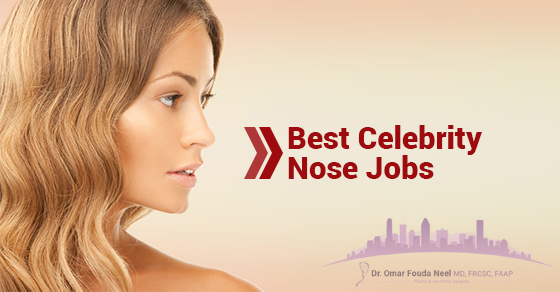 Some people who elect to have a nose job decide to drastically change the shape of their nose, and the results are immediately and obviously apparent to anyone. Other times, people will choose to have very slight adjustments made. Even though it might not be immediately apparent that the nose has been changed, people will notice an overall improvement in appearance.
It's no secret that aesthetic surgery is popular in Hollywood, and nose jobs are no exception. Below are several examples of celebrities who have had successful rhinoplasty procedures. While you may have known about some of them, a few might come as a surprise!
If you are contemplating getting a nose job, take a look at these celebrities for inspiration:
Halle Berry – Her rhinoplasty reduced the width of her nose around the nostrils, for a more streamlined look.
Ashley Tisdale – Lots of people get a rhinoplasty for reasons other than appearances. Tisdale is just one of the most famous examplse. Prior to her corrective rhinoplasty, she claims that she was unable to breathe through the right side of her nose.
Patrick Dempsey – Nose jobs are not just for women, and the Grey's Anatomy star is a great example of male rhinoplasty. Dempsey's new nose is narrower and more angular, especially around the tip. While his old nose had a boyish quality, his new one contributes to his rugged handsomeness.
Blake Lively – Her original nose had a fairly wide bridge, and the tip was both bulbous and pointed downwards. After her rhinoplasty, her nose is elegant and balanced.
Kate Winslet – Before her rhinoplasty, Winslet's nose was somewhat wider than it is now.
Dianna Agron – The former Glee actress got a nose job to correct damage from breaking her nose on two different occasions.
Zac Efron – Efron's rhinoplasty is one of those subtle masterpieces that is difficult to spot at first, because the results are so natural looking.
Britney Spears – Her nose is a great example of a successful rhinoplasty revision. While her first nose job didn't have the desired results, the revision procedure perfected it. It's hard to notice the changes to her new nose since it's a natural-looking, smaller version of her original one.
Marilyn Monroe – For many people, Marilyn Monroe will forever be the epitome of glamorous Hollywood beauty. It's fitting that she was an early adopter of rhinoplasty.