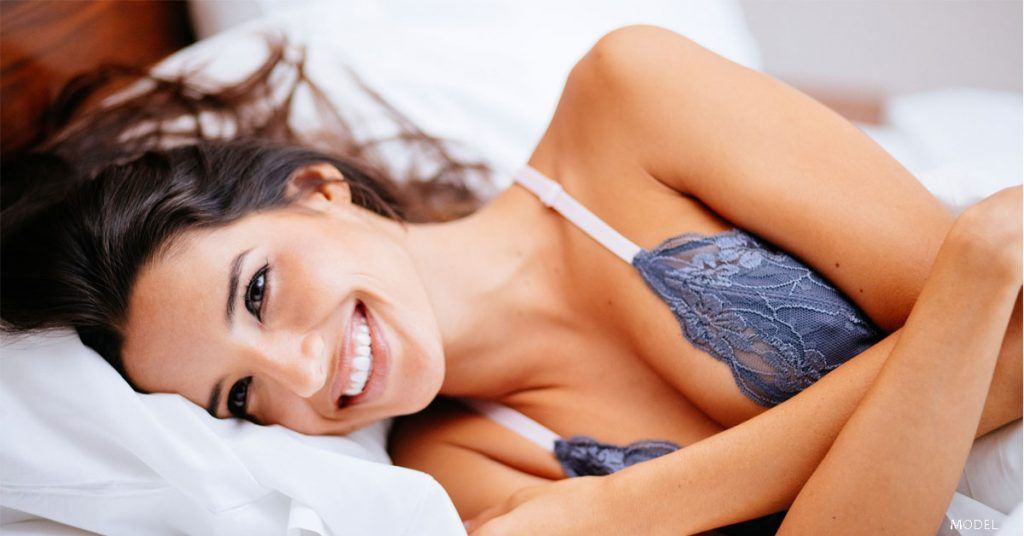 When I talk to women considering breast augmentation in Laval or Montreal, many explain they want to improve their contour but don't want their breasts to look surgically enhanced. Others are simply seeking an all-natural solution that doesn't involve implants.
I appreciate these patients' inquiries and always explain that breast implants have come a long way and, along with advanced surgical techniques, can provide a very natural look. However, for other patients, I offer the option of fat transfer, which is one of the surest and most natural ways to discreetly enhance your breasts.
What Is Breast Augmentation With Fat Transfer?
This type of breast augmentation differs from traditional breast enhancement because it takes fat from one or more areas of the patient's body and uses that fat to enhance the size of the breasts. Women can choose to remove unwanted fat from their abdomen, thighs, hips, or other areas, which helps them achieve slimmer body contours in tandem with their breast enhancement.
When performing the procedure, I carefully remove the excess fat through liposuction and purify the fat tissue using a process that keeps as many of the fat cells alive and undamaged as possible. I then precisely inject the live fat cells into the breasts to achieve the patient's aesthetic goals. It's important to know that only 60% to 70% of the transferred fat will survive in its new location. For this reason, the breasts initially appear larger, but with time the fat adjusts to the desired level.
This multi-faceted procedure is best performed by a board-certified plastic surgeon with extensive training in fat transfer breast augmentation.
Benefits of Breast Augmentation
With Fat Transfer
When considering a fat transfer procedure, women can count on several benefits, including:
100% natural—no artificial objects involved
A very safe procedure using a patient's own living tissue—reduced risk of infection
No maintenance of implants required
A 2-in-1 procedure that simultaneously reduces fat in other areas of the body
The injection process produces minimal to no scarring
Fast recovery
Beautiful, natural-looking results
Considerations of Breast Augmentation With Fat Transfer
Breast enlargement is not as dramatic as with implants
Fat is a living tissue that can be resorbed or lost over time
The procedure takes longer and can be costlier than using implants
Is Fat Transfer for You?
If you are interested in a natural approach to breast enhancement, the fat transfer option might be right for you. A primary consideration is that you have enough excess fat to achieve the breast size you desire. It is also very important to have realistic expectations for your results and clearly understand that this procedure is not intended to produce extreme changes in breast size.
If you want a dramatic change, traditional breast implants may be a better option. Read more about natural-looking results with implants in this blog post.
If you're ready to book your breast augmentation consultation or would simply like more information, call our trusted clinic team at (514) 448-2445 today!